We have an immersive introductory course and 40+ Trips around Spain, supported by our Library of online materials.
Conquer your fear of speaking Spanish through simulated interactions with virtual amigos
Build your Spanish speaking confidence by experiencing and practising realistic scenarios, which simulate the emotions and nerves of speaking a foreign language.
The authenticity of the experience creates memorable interactions that will stick in your mind so you can easily recall the language, preparing you for real-life encounters.
Answer questions using AI speech recognition and gain confidence speaking clearly in Spanish.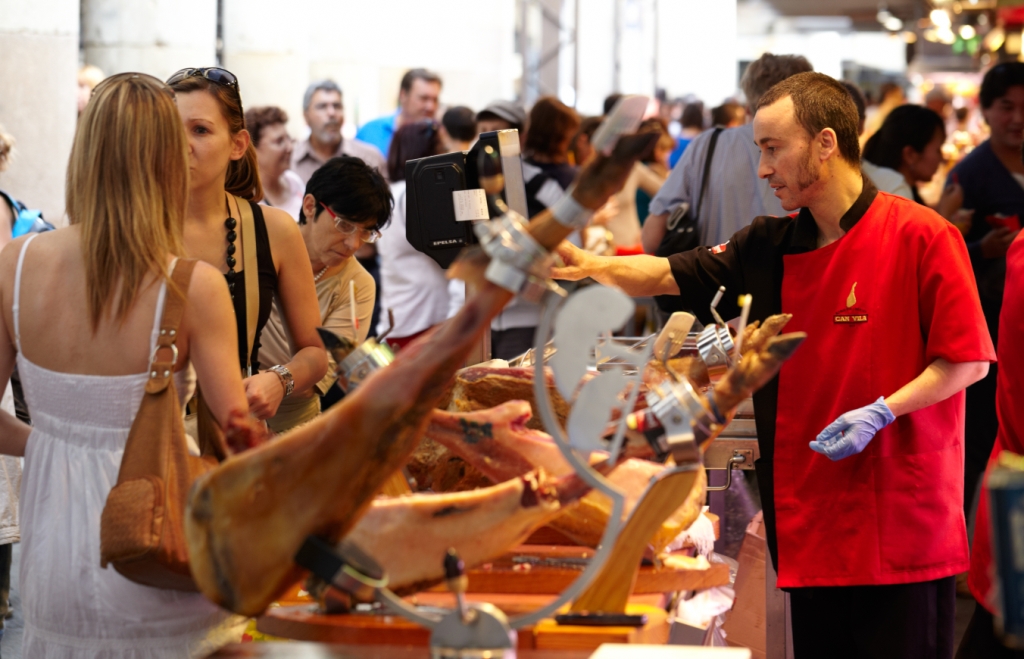 What's a VR lesson like?
Nothing can quite prepare you for the real experience of needing to speak Spanish for the first time. Panic and anxiety set in immediately and make you splutter out an error-filled string of words. Even if you get it right and are understood, the response will almost certainly differ from the set phrases you've been learning and preparing for.
Dynamic Languages simulates that experience in a surprisingly realistic way, with real people asking you real questions and waiting for your reply! First, you'll prepare by learning and practising your speaking and listening skills in a fully immersive classroom.
The Starter Pack covers the following topics:
How to Learn Spanish |   Introducing Yourself |  Numbers  |   Learn 20,000 Spanish Words  |   The Alphabet  |   Pronunciation  |  Likes, Dislikes and Hobbies  |   Making Plans  |   Having Fun in Spanish

Authentic conversations
After you've practised in the classroom, you'll step out onto the streets of Valencia to engage in role-play based conversations. You'll be nervous and make mistakes, but that's ok because as real as it seems at the time, these people aren't actually there – that's the joy of Dynamic Languages!
Interacting in Spanish in these immersive video encounters will give you the confidence to have conversations in real life. You will learn to stay relaxed and calm, building on your speaking abilities, so you can speak Spanish with ease.

More than just a VR course
The Starter Pack will show you how to learn Spanish with a series of flat (normal) videos. Our Library of online materials are an important part of the course, and include flat video lessons, worksheets, and quizzes, as well as technical support via email. These supporting flat videos cover the following topics:
Learning with Apps  |   Habit-Forming Techniques  |   Importance of Recall  |   Time and Energy Management  |   Podcast Recommendations  |   Staying on Track with Learning  |  Finding a Tutor

Discover the culture, history, and language in fun, immersive 360 videos
Go on 40+ virtual Trips to a wide variety of places including cities, landmarks, and festivals, using AI speech recognition to answer questions and recall phrases.
These narrated Trips will improve your listening and speaking skills while you soak up the sights, sounds and traditions of this enchanting country.
You'll be immersed in incredible festivals, like Seville's Feria de Abril and Valencia's Las Fallas. Before you know it, you'll be planning to visit in real life!
Check out a short clip on YouTube.

Immerse yourself in guided tours around breathtaking sights
Go on 360 Video Trips around Spain, taking in the sights and sounds as you're guided through each adventure. The videos have optional Spanish and English subtitles, and the online course contains transcripts, reading activities and flat videos for speaking practise.
Go on 360 Gallery Trips and learn about what you're seeing through the audio and written information that highlights what you can see in each scene. What you learn about these wonderful locations will be reinforced with the online activities and resources.
Each video and gallery Trip takes around 10-25 minutes to complete, a perfect bite-sized VR learning experience, with lots of additional online materials in our Library for further learning.
These are perfect getaways for students to use in a classroom with a teacher as well. Find out more here if you're an educator interested in integrating Dynamic Languages into your classroom.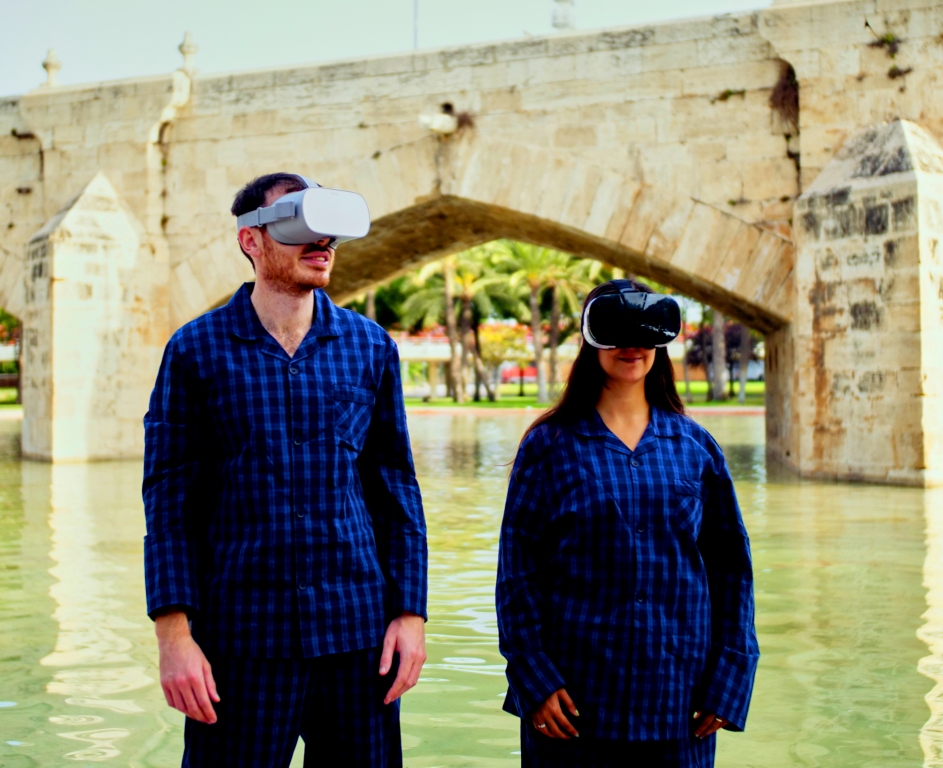 Founded by British nomads
Dave and Katie, the husband-wife founders of Dynamic Languages, are British nomads who love languages, travel, and tech!
Dave directs, produces and edits the video content for the apps, and manages all of the technology. He was the original student back in 2018 with the birth of the Starter Pack lessons and our first VR app, Dynamic Spanish.
Katie is our Director of Languages, with experience studying 5+ languages, teaching languages and developing curriculums. She was also the producer of The Language Hacking Podcast from Fluent in 3 Months.

Dynamic Languages Pricing

Free Demo
A Taste of our Content:
Spanish Starter Pack: Lesson 1
Spanish Starter Pack: 2x Conversations
4x Spanish Trips
2x English Trips
Limited Access to Online Materials
Premium
Features You'll Love:
Spanish Starter Pack
40+ Spanish Trips around Spain
15+ English Trips around the UK
AI Speech Recognition
Access to Library of Online Materials
Discord Community Access
Technical Support
$21 / Month*
Institutions
Everything in Premium Plus:
Licenses on Multiple Headsets
Student Access to Library of Online Materials
Tailored Lesson Plans
Access to Discord Community of Educators
Additional Tutoring via Zoom
*BASED ON ANNUAL SUBSCRIPTION. ROLLING MONTHLY SUBSCRIPTION IS $25
Upcoming Content in Next 12 Months


We are producing lots of 360 content in the next 12 months. Here's a brief look at what's to come:
Japanese

- On-Demand Lessons for absolute beginners

Japanese

- Trips to Japan for beginners to fluent speakers

Spanish

- 25+ more Trips around Spain

Spanish

-

Starter Pack AI Speech Recognition update

English - 25+ more Trips around UK


Last updated: 16-Feb-2023